Now, online shop is a must thing for those, who wants to sell their goods/service globally. Online shop give you global 24X7 presence at affordable cost. Busy individuals do prefer online shopping instead of spending their time in market.
Here is the online shopping statistics for your reference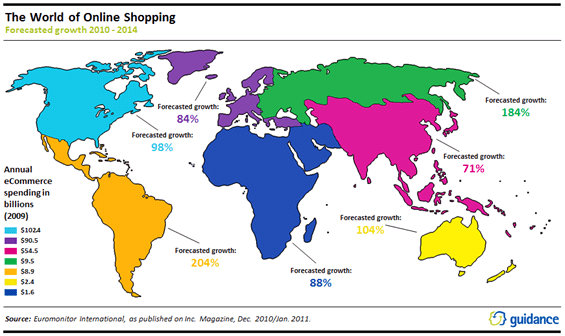 We have been part of many successful e-commerce projects, which resulted in highly profitable online shop. We have worked with various online stores like; Florists, Digital/Downloadable content, Books, Plant Machines, Music and Videos, Jewelry, Fashion accessories-Perfumes-Garments stores…just to name a few. With the help of our extensive experience of working with online stores, we can also apply the complex price and shipping calculations functionality in your website.
You can have your online shop with the help of any one combination mentioned here
Joomla + Virtuemart
WordPress + plugin
Opencart
CRE Loaded
Os-Commerce
Zencart
Custom development using php/mysql
We can give you online which has basic functionality like,
Mobile responsive design
Meta management
SEO URL
Inventory management
Shipping calculation
Tax Calculation
StridEdge has more than 7 years of experience and deployed numerous websites with shopping cart and content management system. We also have a technical team to solve queries pertaining to projects and provides after sales support for customer satisfaction.
You also can hire ecomerce developer from StridEdge either on project basis or on an hourly basis at affordable rates.
A quality is our sole motto and has pride creating value of our clients. Feel free to drop an inquiry to hire dedicated ecommerce developer to develop your website.